RESTAURANT VISSANI



We are suppliers of the prestigious House Restaurant Casa Vissani, with our sweet salt of Cervia squacquerone .Vi invite you to go and taste, in a fantastic restaurant.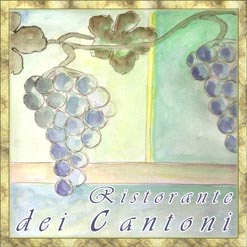 RiSTORANTE DEI CANTONI
We are suppliers of the famous Ristorante dei Cantoni with salt of Cervia Squacquerone and delicious salt of Cervia Caciotta.
You can taste these fantastic products in delicious dishes.
We invite you to go to taste these dishes where the chef wants to revive the natural flavors of the Romagna

CASA ARTUSI
The center of gastronomic culture dedicated to Italian home cooking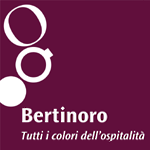 COMUNE DI BERTINORO
The Dairy Mambelli invites you to visit the beauties of its territory in the municipality of Bertinoro.
A medieval town, where art and history are in perfect harmony and still full of vitality. Stimulating places, fascinating stories, marvelous views make Bertinoro ideal destination for a visit along the narrow cobbled streets, the refreshment of tradition, hospitality and high quality food and wine.
An ideal destination for a stay of health and well-being thanks to the renewed quality of spa and beauty farm in Fratta Terme and the numerous farmhouses surrounded by the peace of the green hills of Bertinoro.

FACEBOOK
We are on facebook where you can share with us thoughts on products and events.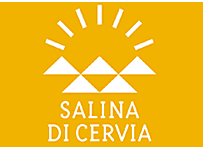 SALINE DI CERVIA
Our suppliers of salt for the line to the sweet salt of Cervia.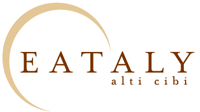 EATALY DISTRIBUZIONE
We are present with our products at Eataly. The most 'great food and wine center in the world where you can buy, eat and study high quality food and drink'.

CONAD
The network of market specialists in quality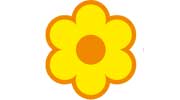 CONAD ADRIATICO
We are present with our fresh cheese line sweet salt of Cervia with casatella, squacquerone, stracchino, caciotta grandmother ghiottino hilt and white and with arugula.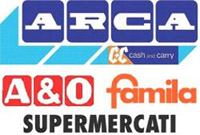 ARCA DISTRIBUZIONE
Arca operates in the food distribution and is present in Emilia Romagna and Marche, with 11 cash and carry wholesale level on the front self-service and more than 40 supermarkets with a sign "A & O" and "Famila". The rationalization of the logistical and organizational and new selling formats are central to the strategies of Arca to increase the effectiveness in the distribution and sale of products marketed, and to offer consumers a variety of answers to every need, both in terms of offer commercial service.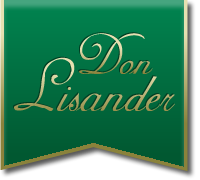 RISTORANTE DON LISANDER MILANO
The dairy Mambelli is provider of squacquerone salt of Cervia, Ricotta di Romagna, primosale salt of Cervia. You can enjoy these products in a variety of local menu. The value of the restaurant with the quality of the products.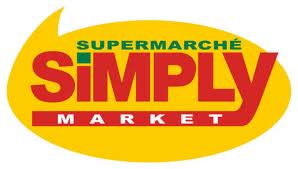 SIMPLY MARKET
We are present in the supermarkets of the Romagna with our fresh cheese with Squacquerone of Romagna, Ricotta di Romagna, caciotta Grandma Elsa.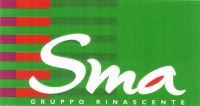 SUPERMERCATI SMA
We are present in the supermarkets of the Romagna with our fresh cheese with Squacquerone of Romagna, Ricotta di Romagna, caciotta Grandma Elsa.

SUPERMERCATI COOP
We are in supermarkets and hypermarkets of Romagna with our fresh cheeses, squacquerone of Romagna, casatella of Romagna and ricotta romagna.

Our Suppliers
Small producers? Says who! Often it confused with the adjective small insignificant but it is a mistake. We prefer to say "excellent" because producers treat their products with love and perseverance, every day of the year and do not give up mai.Noi not know "small" producers rich ... but it will be a case! An advertisement of the past recited " trust is a serious matter, "It 's true! Our favorite producers are primarily special people. On the menu of Campanara, in addition to excellent products, manufacturers put their faces ... in the sense that they are all listed with their companies in a transparent and sincero.Buoni products, serious producers and the tavern that is constantly trying and sometimes stubbornly to give dignity at work of all those who believe in what fanno.Forse worth telling the story of some of them and their companies.

Trattoria Petito
"Eating well is one of the pleasures of life and our restaurant has made this its motto. Typical dishes of local cuisine meat and sausages designation of origin, high quality cheese such Squacquerone Dop Dairy Mambelli, are just some of the proposals that have made famous our cuisine.
The guests were welcomed in a comfortable and served with familial warmth, they can enjoy pasta rigorously seasoned with meat sauce rolling pin to pull the two breeds of Romagna or tasty ravioli with herbs carefully washed down with fine wines. Finally never miss the homemade desserts. "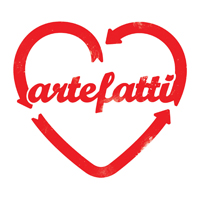 Artefatti
Realizable with recycled accessories and unique items by searching functionality and design. I work with companies as a creative consultant, designing and implementing prototypes gadgets and accessories with wastes.

www.arte-fatti.blogspot.it è il mio blog!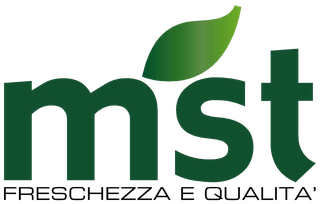 For over thirty years MST distributes fresh cheese, fresh and seasoned in the area of Romagna. Since its foundation cooperates with the dairy Mambelli for the distribution of our typical products.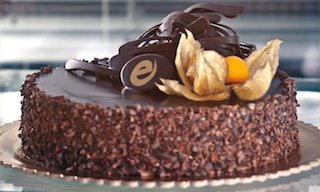 L'elisir del gelato Cesena
Combine to present the best of the past and of our gastronomic tradition is a choice in clear opposition to the commercial logic that tend approval and flattening of tastes and flavors. Prepare the ice cream fresh daily in our store with Italian milk from organic farming, ingredients and raw materials of high quality as the fresh ricotta, mascarpone and fresh squacquerone di Romagna Dop Dairy Mambelli means choosing, with proud obstinacy, small producers who, with equal tenacity, enhance and protect the priceless Italian food heritage.