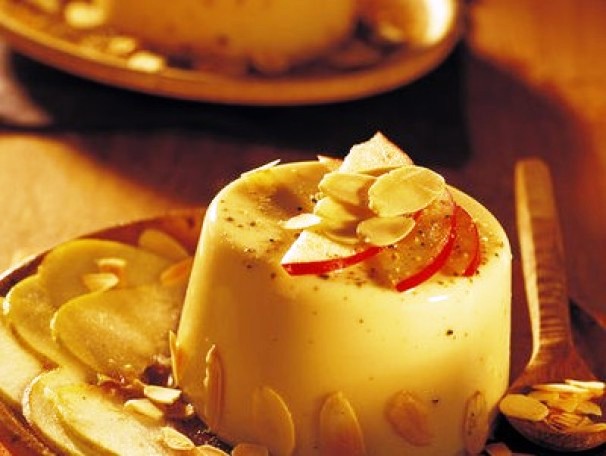 For a 28 mould:
500g milk
300g squacquerone
150g sugar
130g stale white bread 
100g peeled almonds
5 eggs
grated zest of 2-3 oranges
2 teaspoons of baking powder 
butter
breadcrumbs
a pinch of salt vanilla




Toast the almonds at  180°C for some minutes; once they are cool, chop finely with sugar.
Soak the bread in milk, squeeze a little and mix with squacquerone.
Add sugar to the almonds,  5 egg yolks, baking powder, a bit of salt and orange zest. Assemble the 5 egg whites until stiff and fold gently into the mixture of squacquerone. Tranfer all a buttered pie-tin and sprinkle with breadcrumbs, then, put in oven at 190°C for about 50'.
Let cool and sprinkle with icing sugar.