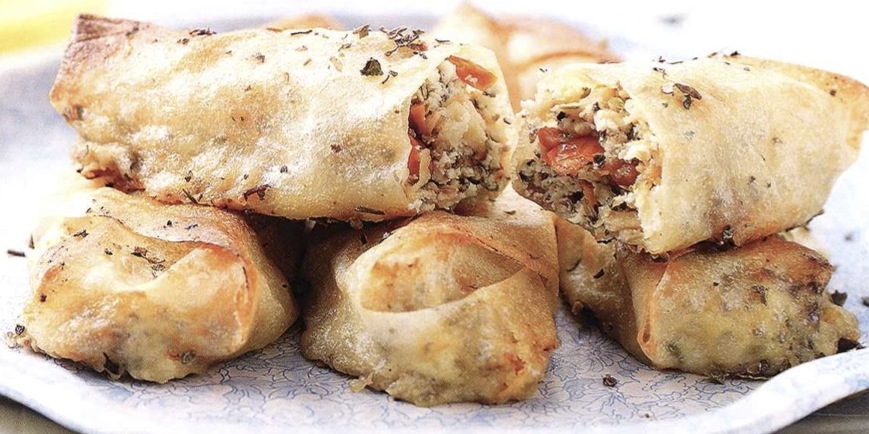 Preparation: 35 min.
Cooking 10-12 min.
Ingredients for 24 brick puff-pastries:
200 g  Squacquerone of Romagna dop.
6  brick puff-pastries.
12 dry cherry tomatoes in oil.
2 spoons of oregano.
40 g of melted butter.
Salt and freshly ground pepper. 
Heat the oven at  200°
Chop the cherry tomatoes in oil into littles pieces.
In a plate , mix with the fork the drained cheese and a spoon of oregano, salt and pepper.
Add some cherry tomatoes pieces and stir.
Cut every brick puff-pastry into in 4 strings. Put a little of the cheese compound on the rolled edge of the puff-pastry and add some pepper. Roll the string on itself and fold the edges inward.
Lay the puff-pastries on a baking pan lined with baking paper. Brush with melted butter. Sprinkle with the remained oregano, put in oen and cook for 10-12 min.