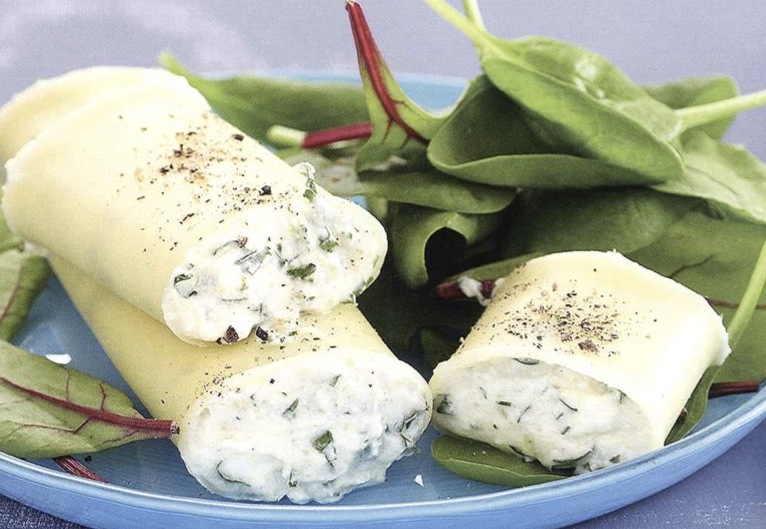 Preparation :20 min.+ 3 h in fridge.
Cooking : 12 min. about
Ingredients per 4 people.
8 cannelloni
200 g. of squacquerone dop
4 cooked artichoke hearts.
2 spoons of white truffle cream.
1 little bunch of parsley.
Salt and freshly ground pepper.
Dip the cannelloni in pot full of salty boiling water and ccok them until firm following the packaging instrucitons. Drain and let cool.
Chop finely the parsley.
Put the artichoke hearts in the bowl of the food processor. Add the truffle cream, salt and pepper. Blend until dough is smooth.
Pour the mixture in a big bowl. Add the curd and parsley. Mix everything gently.
Stuff the cannelloni with a spoon, pressing well. Lay them on a plate and put them in the fridge for at least 3 h.
Serve the stuffed cannelloni with a arugula salad or baby spinach